Hi everyone! These are all the books I've received since the beginning of January. There seems to be so many amazing books coming out this month.
Purchased: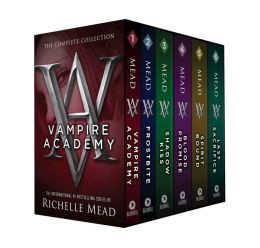 For Review (via Edelweiss):
The Offering by Kimberly Derting- Both The Essence and this are on my Series Challenge TBR, so I'm hoping to get to both soon. I've heard that the series has a great ending.
The Promise of Amazing by Robin Constantine- It was a super cute, fun read! I reviewed it here
.
Vampire Academy by Richelle Mead Box Set- I actually like the cover redesigns more than the originals, and since I didn't own the entire series, I bought the box set. I want to finish off the series this year.
Being Sloane Jacobs by Lauren Morrill- This is another one that I've already read and my review is here.
The Secrets of Lily Graves by Sarah Strohmeyer- I'm a huge fan of Sarah Strohmeyer's novels, but unfortunately I didn't love this one quite as much as her other books. It's still a good read.
Rebel by Amy Tintera- Reboot was awesome, so I'm excited to see what's going to happen next!
The Vanishing Season by Jodi Lynn Anderson- So many people gush about how amazing Tiger Lily is, and this sounds really good.
Meridian by Josin L. McQuein- I haven't read Arclight yet, but I'm planning to read it and Meridian back to back.
Royally Lost by Angie Stanton- I love reading books set in Europe and this one sounds super fun.
17 First Kisses by Rachael Allen- This sounds like an amazing contemporary, and it says it's for fans of "Sarah Ockler, Susane Colasanti, and Stephanie Perkins".
The Art of Lainey by Paula Stokes- I'm on the street team for this one, so I'm happy I get the chance to read it! I loved Venom, so I'm definitely looking forward to this one :)
How To Meet Boys by Catherine Clark- This sounds like another cute contemporary, and I've heard some great things about Catherine Clark.
Thank you so much to Harper!
What did you get this week? I'd love to visit your Stacking The Shelves! :)