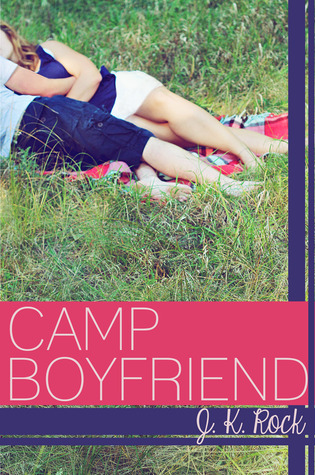 The summer of her dreams is about to get a reality check.
They said it couldn't be done, but geeky sophomore Lauren Carlson transformed herself into a popular girl after moving to a new school halfway across the country. Amazing what losing her braces and going out for cheerleading will do. Only trouble is, the popular crowd is wearing on Lauren's nerves and she can't wait to return to summer camp where she's valued for her brain instead of her handsprings. She misses her old friends and most of all, her long time camp-only boyfriend, Seth. This year she intends to upgrade their relationship to year-round status once she's broken up with her new, jock boyfriend, Matt. He doesn't even begin to know the real her, a girl fascinated by the night sky who dreams of discovering new planets and galaxies.
But Matt isn't giving her up without a fight. As he makes his case to stay together, Lauren begins to realize his feelings run deeper than she ever would have guessed. What if the guy she thought she was meant to be with forever isn't really The One? Returning to Camp Juniper Point was supposed to ground her uprooted life, but she's more adrift than ever. Everything feels different and soon Lauren's friends are turning on her and both guys question what she really wants. As summer tensions escalate, Lauren wonders if she's changed more than she thought. Will her first big discovery be herself?
Camp Boyfriend has become one of my top favorite books this year, hands down. This is definitely another one of those books in which I'm wondering why I didn't start it sooner. It was so amazing to have a trip back to summercamp and the storyline was a ton of fun.
Both guys that liked Lauren were great ones, despite being really different. Just as I started to like one guy more than the other, my opinion would suddenly shift. I did end up favoring one in the end, though ;)
The author does such a great job at depicting realistic characters. Although I didn't like some of Lauren's decisions, she realized that they were wrong and had some great traits overall.
The romance was fantastic, but I loved how the central emphasis was put more on Lauren finding herself that another guy. That's not to say that the guy thing wasn't great, but it wasn't always the central focus. The friendships Lauren had were really evaluated and put to the test.
My favorite thing about this book (or at least one of them) has to be the setting. It was amazing to read about this summer camp and how much fun it was for the summer. I've ever been to an overnight summer camp, but I'd love to after reading this book. It seems like you form so many lasting life bonds.
Overall, this book is an incredible summer read! The authors did such a great job at depicting summer camp and all the relationships that come out of it. I'd give Camp Boyfriend 5 out of 5 flowers. I'd highly recommend this series and it doesn't get enough attention, being as great as it is.
Alex has big plans for camp this year, starting with making it the best summer ever. Having fun and breaking some rules will get her the payback she wants against her parents and her ex-boyfriend. Because of his disgusting texts, she's headed to a super strict all-girls school in the fall.




Then she meets Javier and revenge doesn't seem nearly as important as getting to know the troubled loner determined to keep a low profile at camp. But Alex's trouble-magnet personality and Javier's need to stay in the background don't mix nearly as well as their irresistible chemistry.




With her home life eroding under her feet and her last year of summer camp speeding to a close, Alex wants to make her mark on the world and squeeze every bit of fun out of her time with Javier. Too bad her old plans for revenge turn back on her just in time to ruin everything. Will she lose Javier too?
Having loved Camp Boyfriend as much as I did, I was eager to dive into Camp Payback. I didn't enjoy it quite as much as the first book, due to not liking the characters as much, but it was still a fun continuation to the series.
I wasn't a huge fan of Alex in the last book, mainly because of the way she treated Lauren at times. However, getting to read about more of her background definitely made me like her more. Her family was a pretty bad one. I still found her kind of immature at times, but she was an okay character.
Javier was a sweet guy, and I loved reading from his pov. It was a great touch, as I know I would have been wondering what he was thinking throughout the book otherwise. The romance that developed between him and Alex was a cute one, too!
The plot was entertaining, but I thought the way a specific plot point was resolved wasn't the most believable. I also wished that Lauren would have been in this novel, since I was curious to see how things were for her. The way the next book is set up is amazing, though! I am so excited for Camp Forget-Me-Not.
J. K. Rock is the pseudonym for YA writing partners - and sisters-in-law - Joanne & Karen Rock. Although they started out sharing an annual shopping trip, they ended up discussing their favorite films and books, joining the same book club and talking about writing... a lot. Their debut novel, Camp Boyfriend, is the first in a three-book series plotted during family pool parties. Their creative partnership is unique in that they enjoy passing a book back and forth, each adding a chapter and fine-tuning the chapter before. Years of friendship has yielded a shared voice and vision for their work that makes writing a pleasure. Learn more about Karen and Joanne at http://jkrock.net Author Website Goodreads Tumblr Pinterest Google + You Tube

Facebook
Giveaway:
a Rafflecopter giveaway