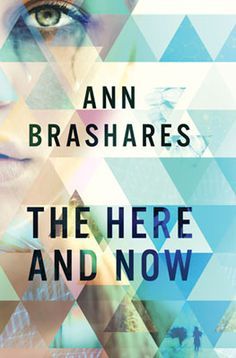 An unforgettable epic romantic thriller about a girl from the future who might be able to save the world... if she lets go of the one thing she's found to hold on to.

Follow the rules. Remember what happened. Never fall in love.

This is the story of seventeen-year-old Prenna James, who immigrated to New York when she was twelve. Except Prenna didn't come from a different country. She came from a different time—a future where a mosquito-borne illness has mutated into a pandemic, killing millions and leaving the world in ruins.

Prenna and the others who escaped to the present day must follow a strict set of rules: never reveal where they're from, never interfere with history, and never, ever be intimate with anyone outside their community. Prenna does as she's told, believing she can help prevent the plague that will one day ravage the earth.

But everything changes when Prenna falls for Ethan Jarves.

From Ann Brashares, the #1 New York Times bestselling author of The Sisterhood of the Traveling Pants series, The Here and Now is thrilling, exhilarating, haunting, and heartbreaking—and a must-read novel of the year.
Source: Publisher
*Thank you to Random House and Netgalley for the review copy*
The Here and Now is a story about time travelling, a subject which I haven't read about in a while now. It's kind of similar to the last one I read with the forbidden love and what not. This one is a bit more action-packed and I really enjoyed reading it.
Prenna, as a character, had to begin thinking for herself and do what is right for the world. She had to find the fork in the time and correct it. Everything from it affects the future. I think I mostly loved how Ethan and Prenna worked together. They cherished the time that they had and Ethan was brave to help her. Mostly, it's a story about courage and love.
My reason for giving it three flowers: it's great but it's kind of average. Nothing really surprised me or stood out. It had a good ending but it doesn't leave lasting impression on me. Even as I finished the book, I could feel the story slipping away from me already. It's just an average time-travelling story.
My name's Ariella and I'm a 15 year old Canadian girl that loves to read. Everything began with a book called the Lightning Thief and from there I was hooked. I enjoy and read all kinds of genres but my favourites are paranormal and mythology. I love reading YA books but I love Middle Grade books as well. I also blog over at Secrets of Lost Words. You can usually find me crawling on twitter so feel free to contact me!