August is a pretty quiet release month in general, but Isla and The Happily Ever After is finally coming out! :) Let me know if I missed anything, but here are the contemporary books I found that are releasing this month:
In Magnolia Branch, Mississippi, the Cafferty and Marsden families are southern royalty. Neighbors since the Civil War, the families have shared vacations, holidays, backyard barbecues, and the overwhelming desire to unite their two clans by marriage. So when a baby boy and girl were born to the families at the same time, the perfect opportunity seemed to have finally arrived.




Jemma Cafferty and Ryder Marsden have no intention of giving in to their parents' wishes. They're only seventeen, for goodness' sake, not to mention that one little problem: They hate each other! Jemma can't stand Ryder's nauseating golden-boy persona, and Ryder would like nothing better than to pretend stubborn Jemma doesn't exist.

But when a violent storm ravages Magnolia Branch, it unearths Jemma's and Ryder's true feelings for each other as the two discover that the line between love and hate may be thin enough to risk crossing over.
I recently reviewed this one as part of the blog tour, and it's definitely worth the read. It's so much fun and it has an adorable romance! I couldn't put it down. This one releases on August 5, 2014.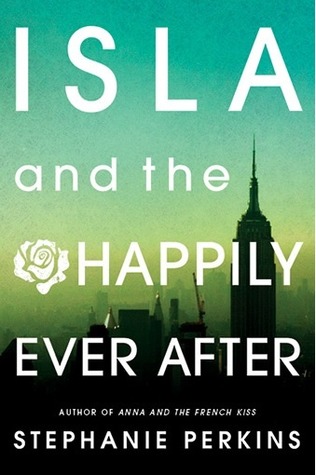 From the glittering streets of Manhattan to the moonlit rooftops of Paris, falling in love is easy for hopeless dreamer Isla and introspective artist Josh. But as they begin their senior year in France, Isla and Josh are quickly forced to confront the heartbreaking reality that happily-ever-afters aren't always forever.

Their romantic journey is ski

llfully intertwined with those of beloved couples Anna and Étienne and Lola and Cricket, whose paths are destined to collide in a sweeping finale certain to please fans old and new.
This is one that I've been waiting on for years! I'm planning to go to my local Barnes and Noble to buy and read it the day it comes out. I'm looking forward to catching up with Lola, Cricket, Étienne and Anna and finally hearing Josh's story. August 14, 2014
The creative writing teacher, the delivery guy, the local Starbucks baristas, his best friend, her roommate, and the squirrel in the park all have one thing in common—they believe that Gabe and Lea should get together. Lea and Gabe are in the same creative writing class. They get the same pop culture references, order the same Chinese food, and hang out in the same places. Unfortunately, Lea is reserved, Gabe has issues, and despite their initial mutual crush, it looks like th

ey are never going to work things out. But somehow even when nothing is going on,

something

is happening between them, and

everyone

can see it. Their creative writing teacher pushes them together. The baristas at Starbucks watch their relationship like a TV show. Their bus driver tells his wife about them. The waitress at the diner automatically seats them together. Even the squirrel who lives on the college green believes in their relationship. Surely Gabe and Lea will figure out that they are meant to be together....
A Little Something Different has a gorgeous cover, and this new imprint sounds like it's going to be amazing! The idea of a book told from 14 povs is super cool, too. This one releases on August 26, 2014.
Other Notable August Releases: