There's nothing I love more than finding out that an author I love is writing a new series. It's like waking up on Christmas morning. SO MUCH EXCITEMENT!!! This is usually my reaction….
Not only will I get to read more of their writing, but a new story has so many possibilities! Maybe the author will try a new genre. Or maybe write in a different style. There's so much to love about our favorite authors giving us just what we want: more stories.
So I thought today I would tell you about a couple of books I've heard about recently that make me want to dash to the bookstore and camp out until they hit shelves. (Yes I know. I'm a dedicated fan)
Omega City by Diana Peterfreund
The new series, called Omega City, was pitched as Goonies meets City of Ember; it follows a group of children as they venture into an abandoned underground fortress filled with technological marvels of the Cold War in order to clear the name of an innocent man.
Untitled by Rick Riordan
All we know is that it takes place in Boston and will be his first book involving Norse Mythology
Tell the Wind and Fire by Sarah Rees Brennan
A modern retelling of A Tale of Two Cities. With magic!
Truthwitch by Susan Dennard
Garth Nix meets Avatar: The Last Airbender.
The series is set in a world where three empires rule and every member of the population is born with a magical skill set, known as a "witchery.
Now, as the Twenty Year Truce in a centuries-long war is about to end, the balance of power will fall on the shoulders of two young women, who must accept their fate, and themselves, to survive
A Court of Thorns and Roses by Sarah J. Maas
For Feyre, the downfall of her merchant-class family into poverty wasn't easy, but after five years, she's starting to get the hang of things. Hunt, and her family lives; fail to catch anything, and they starve. It doesn't help that her two older sisters are lazy and ungrateful, or that her father hasn't bothered to recover from his misfortune, but Feyre is managing.
All that changes when a ferocious beast barges into their cottage, demanding that Feyre come live with him as payment for plucking an ordinary forest rose. Dragged off into the night, the beast brings her to a beautiful manor located in Faerie, the mysterious and deadly lands bordering the mortal world. There, he sheds his animal skin, and reveals himself to be Tamlin, a young, handsome Faerie Lord.
But the estate is overshadowed by a curse: each of its inhabitants wears a mask permanently attached to their face, and Tamlin is no exception. Despite her initial desire to loathe Tamlin and his world, Feyre soon finds herself attracted to the Faerie Lord by more than her curiosity.
Just when Feyre accepts the depth of her feelings for Tamlin, they're torn apart by forces so dark that there's little hope of standing against them. But Feyre has endured hardship before, and she refuses to accept that her happiness could be forever stolen from her. Resolving to save her beloved and discover a way to break his curse, Feyre sets out into Faerie, where unknown challenges and dangers await, and where her love and strength will be tested in ways she never imagined.
A retelling of "Beauty and the Beast," "Tam-Lin," and "East of the Sun, West of the Moon," A Court of Thorns and Roses tells the story of a young woman growing into herself, learning to love, and understanding the true nature of sacrifice.
Daughter of the Dragon by Kiersten White
A teenage Game of Thrones set in the Ottoman Empire.
What if Vlad the Impaler, the brutal prince, had been Lada the Impaler, the brutal princess? And what if Lada, Radu, and Mehmed had been locked in a poisonous triangle, with their ruthless ambitions second only to their love for each other?
Heads will roll. Bodies will be impaled. And hearts will be broken.
Passenger by Alexandra Bracken
Passenger (book #1) and Wayfarer (book #2) concern a modern teen's accidental discovery of her ability to time-travel, and how her attempts to return home draw her deeper into a dangerous treasure hunt that spans centuries and continents.
Untitled by Marissa Meyer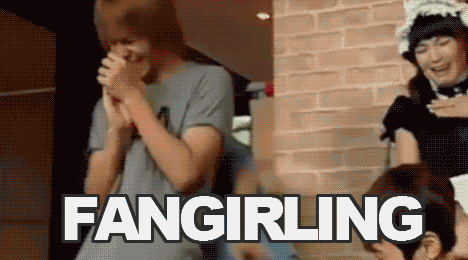 This will be the first installment of a trilogy about "super heroes and super villains"
The Goldscryer Saga by Rae Carson
A teenage girl whose magical ability to find gold puts her in a dangerous position during the American Gold Rush.
And there you have it folks. I'm a fangirl at heart. Are you excited for any of these? Or do you have a favorite author who will be writing something new?
I need to go calm down somewhere.
Oh hello there! My name is Emily, though some of you may know me as the Bookie Monster. As

the name would suggest, I devour books like the Cookie Monster devours cookies. In my spare time, I like to bake cookies (and devour those as well) and dream about taking over the world. As if my book obsession wasn't life consuming enough, I work in the children's room at my local library and I am currently a sophomore in college majoring in English. It's safe to say I'm a bit of a book fanatic. I discreetly shed a few tears on my eleventh birthday when I did not receive my Hogwarts acceptance letter and I waited seven hours outside in the rain just to get a good seat at the Hunger Games midnight premiere. I'm terrified of blood and Disney movies make me cry (in a good way). My passions include hippos, hugs, and Hans Zimmer…and uh,long walks on the beach. I'm just a normal girl w

ith a slightly abnormal and frightfully expensive obsession. Nice to meet you!