Read an excerptSynopsis:
In the sequel to Find Me, Wick Tate, sarcastic teen hacker, is back and once again dealing with criminals and corrupt cops…and a brooding new love interest. Will Wick persevere when some secrets refuse to stay hidden?
Wick had thought her troubles were over.
But she should've known better.
Not only is she embroiled in a new murder case, which starts with a body with "Remember Me" carved into it and doesn't stop there, but she also discovers new evidence surrounding her mother's suicide…which leads her right back to her imprisoned deadbeat dad. And she has to deal with her flirty new hacker friend, Milo, sniffing around—which her boyfriend, Griff, isn't too happy about.
The pressure might be too much as secrets—including Wick's own—climb to the surface.
Remember Me is an edge-of-your-seat thrilling read that'll have readers turning the pages at lightning speed! The paperback of Find Me is on sale simultaneously, and a digital original novella from Romily, featuring Griff, is on sale just a few weeks before!
Find Me was one of my favorite books that I read in 2013, so I was excited to dive back into Wick's story. Remember Me was even better than the first one, with the same awesome mystery and cast of characters that I loved in the first book.
Remember Me picks up pretty soon after where Find Me leaves off and even though I read Find Me over a year ago, it's easy to remember all the details as Remember Me mentions everything you need to know.
The mystery was just as great as the one in the last book, and while I did eventually guess who the murderer was, it was still a thrilling story. Romily Bernard is extremely talented at writing books you can't put down :)
Wick is an awesome character, and talent-wise at least, she reminds me a bit of Mac from Veronica Mars. Her skill with computers is so cool to read about. One thing I was surprised about is the introduction of a sort-of love triangle. The summary hints at one and I didn't think that any guy could move me from Team Griff. Griff is super sweet and an all around great guy. However, Milo (the new love interest introduced) had so much in common with Wick and they seemed to have a connection. My favorite love triangles are always the ones with two equally great guys, and I'm torn about who I want Wick to end up with. I'm curious to see who she'll finally pick in the next book.
Remember Me is an extremely entertaining, thrilling novel. If you haven't yet read Find Me, you definitely should, as this series is an amazing one! I'd give Remember Me 5 out of 5 flowers.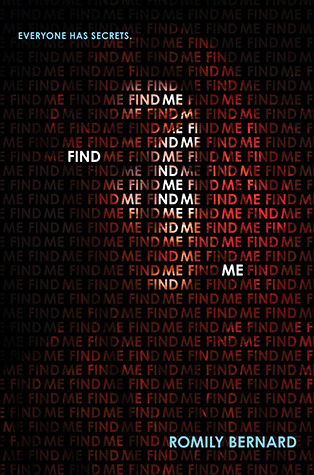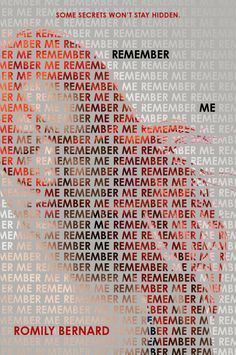 I graduated from Georgia State University with a Literature degree. Since then, I've worked as a riding instructor, cell phone salesgirl, personal assistant, groom, exercise rider, accounting assistant, and, during a very dark time, customer service rep.
So don't let anyone tell you a BA degree will keep you unemployed.