This tag was created by Rachel @ A Perfection Called Books and Dana from Dana Square. I wasn't tagged by anyone, but I'm excited to take part!
How do you keep track of your TBR pile?
I use Goodreads, although I add every single book that I want to read to my "to-read" shelf (despite possibly not owning the book). Therefore, I'm not sure how many unread books that I actually own.
Is your TBR mostly print or e-book?
I don't read too many e-books, so I have mainly print books in my TBR.
How do you determine which book from your TBR to read next?
I usually pick the book that I'm most in the mood for, although if I have an upcoming blog tour stop in the next month or so, I'll pick that book up.
A Book That's Been On Your TBR List The Longest
Timekeeper by Alexandra Monir: I've had this on my shelf for a few years, and I did enjoy the first book, so I don't know why I haven't read this one yet. Hopefully, I'll finally pick this one up by the end of the year!
A Book You Recently A
dded To Your TBR
Tape by Steven Camden: This has some awesome reviews and I love that cover ;) The aspect of the book being set in two different time periods really intrigues me, too.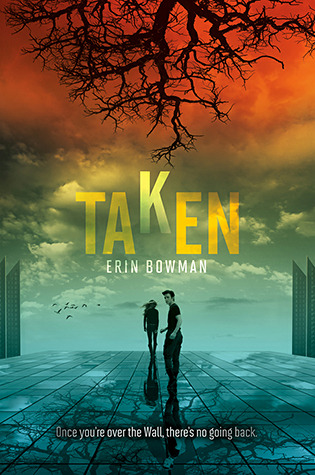 A Book In Your TBR Strictly Because of Its Beautiful Cover
Taken by Erin Bowman: I've heard some good things about this one, but the
main reason why it caught my attention in the first place was because of how pretty the cover is.
A Book On Your TBR That You Never Plan on Reading
Sharing You by Molly McAdams: I ended up with a copy of this one, but it sounds like it doesn't have the best morals and things are overly dramatized. I don't think I'm ever going to read it.
An Unpublished Book on Your TBR That You're Excited For
Too many!! :) I think if I had to choose one, I'd choose Willowgrove by Kathleen Peacock. It's one of my all time favorite series, and I'm so excited to see how everything will end.
A Book On Your TBR That Basically Everyone's Read But You
Insurgent by Veronica Roth: I'm not planning to finish this series, as I've been spoiled for the ending of Allegiant, and I've heard the series goes downhill. I did love the Divergent movie, though!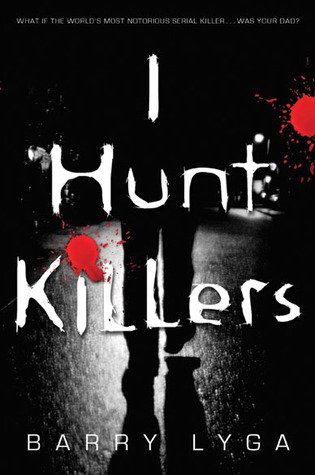 A Book On Your TBR That Everyone Recommends To You
I Hunt Killers by Barry Lyga: I've actually only had a few people recommend this one to me, but it's still probably the one that I've been recommended the most. It sounds to
o creepy for me, but I still may give it a try!
A Book On Your TBR That You're Dying To Read
Opposition by Jennifer Armentrout: I have to read Origin first, but everyone seems to be loving Opposition, so I'm extremely excited to binge read the last two!
How many books are on your Goodreads TBR shelf?
It kind of scares me, but I have 931 books. I'm hoping to keep it under 1,000. There's just so many good books constantly coming out!
I Tag:
Becca @ Pivot Book Reviews
Lauren @ Shooting Stars Mag
Tanja @ Ja čitam, a ti?
Em @ The YA Book Butterfly
Summer @ Blue Sky Bookshelf
And anyone else who wants do the tag :)