Hi everyone! Now that Mockingjay has released, I thought that it'd be fun to do a compilation of mini reviews for all the YA book to movie adaptations that released this year. I figured it'd work best to divide it into two parts, so here's the first half:
I absolutely loved this one and it's definitely one of my favorite movies of the entire year! Both actors were incredible (Shailene Woodley and Ansel Elgort) and TFioS tugged at my heartstrings as
much, if not more, than the novel did. The way each character's emotions were depicted was amazing, too. If you haven't seen this, you definitely should!
I enjoyed this one, but not quite as much as I hoped to. I haven't read the book, so I'm not sure how well
this translates as an adaptation, but it seemed somew
hat
p
redictable to me and I wasn't a fan of the romance (although I
h
eard that doesn't exist in the novel). However, I especially liked the way the black-and-white and color film were used to further the story.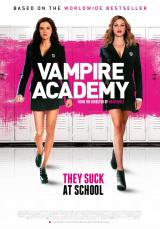 I've seen countless negative reviews for this one, and although it isn't necessarily a great adaptation, as a movie- it's good! There's several hilarious scenes throughout and it has
a more lighthearted feel to it than the books. I saw it with a
group of friends who haven't read the books, and they seemed to like it more than most people w
ho have read the series. I think if you go in not having many expectation, you'll enjoy it! Yes, it has cheesy effects and some strange lines, but it's still fun to watch.
Have you seen any of these? If so, what were your thoughts? :)