Hello everyone! Nice to see you all today. I had a fantastic week in books, so let me show you what I got!
Bought: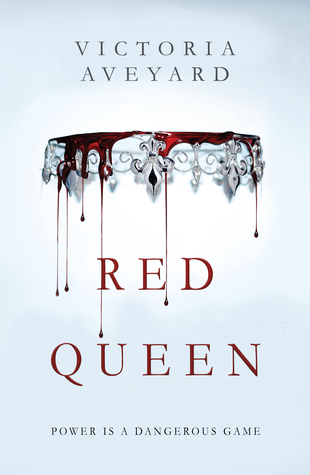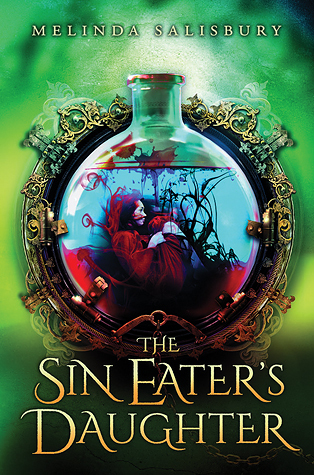 Red Queen by Victoria Aveyard: I am so excited for this one! I'm a fantasy fanatic so this one is right up my alley and it gets tons of glowing reviews. What's not to love? And the cover....
Dreamfire by Kit Alloway: Once again, another beautiful book that is sparking lots of attention in the blogging world. And I like the idea of being able to walk in dreams. It's a premise that doesn't get explored enough in YA.
The Sin Eater's Daughter by Melinda Salisbury: I was so excited about this one, I already started it! Oops? This one completely took me by surprise because I haven't heard that much about it, but it sounds like a fantastic fantasy and it's so good already!
What did you get this week? I'd love to visit your Stacking The Shelves! :)
Oh hello there! My name is Emily, though some of you may know me as the Bookie Monster. As

the name would suggest, I devour books like the Cookie Monster devours cookies. In my spare time, I like to bake cookies (and devour those as well) and dream about taking over the world. As if my book obsession wasn't life consuming enough, I work in the children's room at my local library and I am currently a sophomore in college majoring in English. It's safe to say I'm a bit of a book fanatic. I discreetly shed a few tears on my eleventh birthday when I did not receive my Hogwarts acceptance letter and I waited seven hours outside in the rain just to get a good seat at the Hunger Games midnight premiere. I'm terrified of blood and Disney movies make me cry (in a good way). My passions include hippos, hugs, and Hans Zimmer…and uh,long walks on the beach. I'm just a normal girl w

ith a slightly abnormal and frightfully expensive obsession. Nice to meet you!