The High Five challenge involves answering the following five questions. Here are my answers: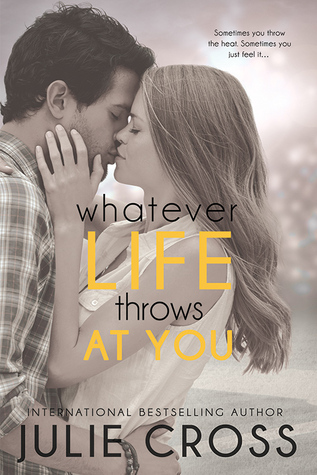 Book? Whatever Life Throws at You by Julie Cross is an amazing read! It mixes the new adult and young adult genres and I loved the romance :) Jason Brody is one of my favorite fi
ctional guys ever. Even though I read this one months ago, I can't stop thinking about it.
Genre?
My favorite genre has always been contemporary, and I've been reading lots of great ones lately! Some of my recent favorites include Breathe, Annie, Breathe, Never, Never, and Everything That Makes You.
Author? I've read 14 books and 2 novellas from
Jennifer Armentrout and her Dark Elements and Lux series are two of my favorites series ever. I'll read pretty much anything she writes and she's such a nice author! I met her a few years ago and she recognized me, which was such an incredible moment.
Blogger? I have so many, but Rachel from A Perfection Called Books is one of them. She's such a sweet person and her blog is awesome! Her one year blogoversary is coming up and if you aren't currently following her, you definitely should be :)
Bookish merchandise? I love CraftedVan bookmarks and they're all so cute. I'm hoping to buy the Baymax bookmark and London bookmark set soon.