Hi everyone! Originally, I was planning to do a monthly wrap-up every month, but instead I decided to post one four times a year, every three months. I figured this post would be a good general wrap-up of sorts :)
Books Read:
4.5 Flowers
4 Flowers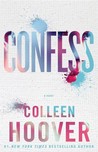 3.5 Flowers
3 Flowers


2 Flowers
I've read the most four flower reads, which is great, although I have yet to read a five flower novel this year. Breathe, Annie, Breathe and Last Year's Mistake were both amazing reads, though! :)
Blog Updates:
-The blog was kind of bare in March, but there should be a lot more content this month! A lot of my time was spent working and doing scholarships this past month. Things have calmed down a bit, though :)
-Also, I'm working to catch up with commenting and hoping to be completely caught up by the end of next week. If you've commented, thank you so much and I'll be replying to you soon!
-I'm hoping to start doing blogger interviews again! If you're a blogger who's interested in being interviewed, you can sign up here.
-Over at What Sarah Read, I participated in Fangirl Friday and recommended books based on my favorite TV shows. Thank you so much to Sarah for the chance to do a guest post! :)
-
The Books & Bloggers Swap
, which is such a fun swap, is taking place. Sign-ups are open through the 6th
here and
I'll be participating in this swap.
Life Updates: