Hi everyone! This week, I posted a list of upcoming January contemporary releases along with my 2016 blogging resolutions. If you're a contemporary fan, sign-ups are still open for the 2016 YA contemporary challenge! :) Here are the books I received this week:
Purchased:
For Review:
For Review via Edelweiss: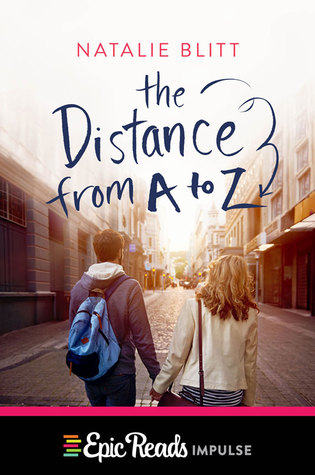 Thicker than Water by Brigid Kemmerer: I enjoyed Storm and Spark by her, so I'm really excited to check this one out! I've heard great things already and that blurb from Jennifer Armentrout definitely intrigues me.
Oblivion by Jennifer Armentrout: Obsidian is one of my favorite books, and I'm looking forward to jumping into Daemon's pov. I'm so curious to see what was going through his head during Obsidian, especially considering how hot-and-cold he was in the beginning.
Banished by Kimberley Griffiths Little: I received this as part of the Epic Reads Early Reader program, which I'm so excited to be a part of! I have Forbidden on my TBR and am looking forward to reading both back to back. Thank you so much EpicReads! :)
The Distance from A to Z by Natalie Blitt: I just finished this one and it was so good! Look out for my review on the 13th. This is one you definitely don't want to miss :)
What did you get this week? I'd love to visit your Stacking the Shelves!